RX-8 is one of the popular car in the automotive industry because of its unique rotary engine compared to other car manufacturer, that offers cylinder type engine. Mazda RX-8 is also popular in video games, especially in Gran Turismo, Initial D series, Maximum Tune series and Midnight series, and Need For Speed series; I like in this car the tweeting sound if you've reached the cutoff. In motorsports RX-8 is very successful having podium on every event.
Mazda will release one of their last Mazda RX-8 in production, the Mazda RX-8 Spirit R and the Mazda Anfini RX-8 Spirit R. This will be an additional option for the RX-8 line up besides the Mazda RX-8 RS and the Mazda RX-8 Type E.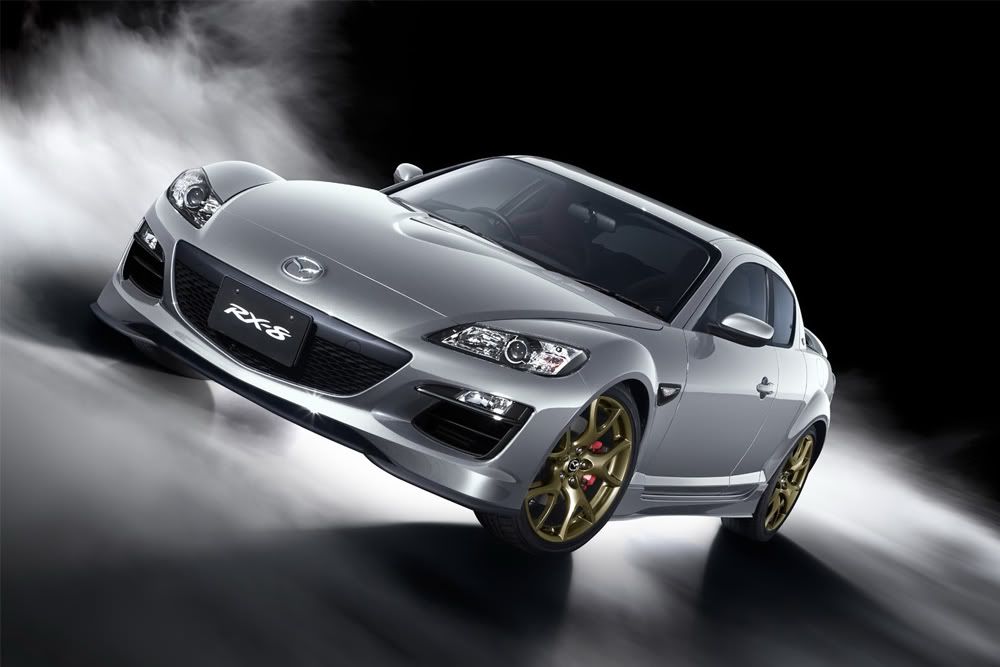 On the amenties of this car, it will come with the following: fog lamps, bronze colored 19" alloy wheels for the manual version and gun-metal 18" alloy wheels for the automatic version; a special edition Spirit R Recaro seats will be included on the car.
Two colors will be available; Aluminum Metallic, Sparkling Black Mica and Crystal White Pearl Mica. One thing that is apparent on all Spirit-R model is the Spirit-R badge.
The last RX-8 model that will be produced will be the Mazda RX-8 Type-G, which will be the last RX-8 that will be produced; Production of the said model will be on June 2012.
I hope in terms of performance the RX-8 Spirit-R's handling is much better that the RS version which is very successful on the RX-7 Spirit-R.