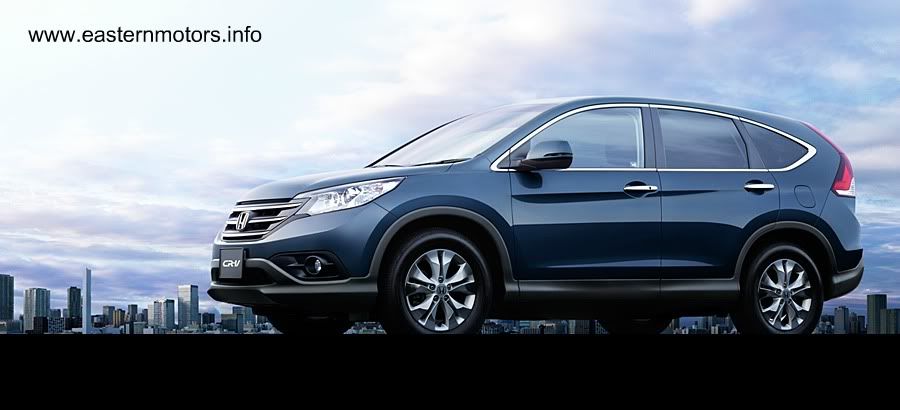 Please be patient while the video is buffering.
Finally the official image and video of the Japanese version of Honda CR-V is already released. We all know that the US version was the first to be released their images, and the date of of the official release of their model will be next week. But, problem is, the said version will not reached the ASIAN showrooms which I think that we have a problem there, or if you are going to buy one, you need to go to the gray market.
Videos of the 2012 Honda CRV - US Version
(Please be patient while the video is streaming.)
2012 Honda CRV Japanese Version
Honda did modification on the vehicle especially its design — The aerodynamics. Times like these where fuel-efficient is the name of the game; Honda lowered the overall height of the 2012 CRV body, a smooth appearance of its front, and a new tailight was very apparent on this vehicle — to eliminate drag or resistance that may cause additional load to the vehicle. The design was tested on a wind-tunnel which is also used by the Engineers in Formula-1 when developing the bodies of their cars. It is very apparent that if you saw an actual 2012 Honda CRV, the first impression would be that the vehicle is small. But, don't be deceived because once you are already inside you will be amazed that the interior is roomy — Same concept in the 2012 Honda Civic.
2012 Honda CRV Japanese Version — Engine
The vehicle comes with two engine option. The first one would be a 2.0 liter front-wheel drive — R20A Engine —and a 2.4 liter all-wheel drive — K24A Engine; if you are going to use this one for city-living, I'll choose the 2.0 liter engine. Quite dissapointed though because I'm expecting a new engine from Honda that they will introduced on this model — Like a diesel engine? But, a CVT or Continuous Variable Transmission is offered only in the 2.0 engine, compare to the 2.4 that still offers an automatic transmission — Kinda gas-guzzler for me though.
2012 Honda CRV Japanese Version — Features and Amenities
One thing that I like about this vehicle is the push-start key button as a standard — as if you are inside of a racing car and a sleek design on its dashboard.
I hope that Honda Philippines will bring this model "as-is" No strip-down of accessories and going to sell them separately. I'll also recommend to hold your budget if you are eyeing for a new CRV, just wait for this model to arrive in showrooms and not to be fooled by the sales-agent that they have already the 2012 Honda CRV in which they fail to deliver, all just a promise just to cope up with their sales.
Happy Shopping for a new vehicle!!