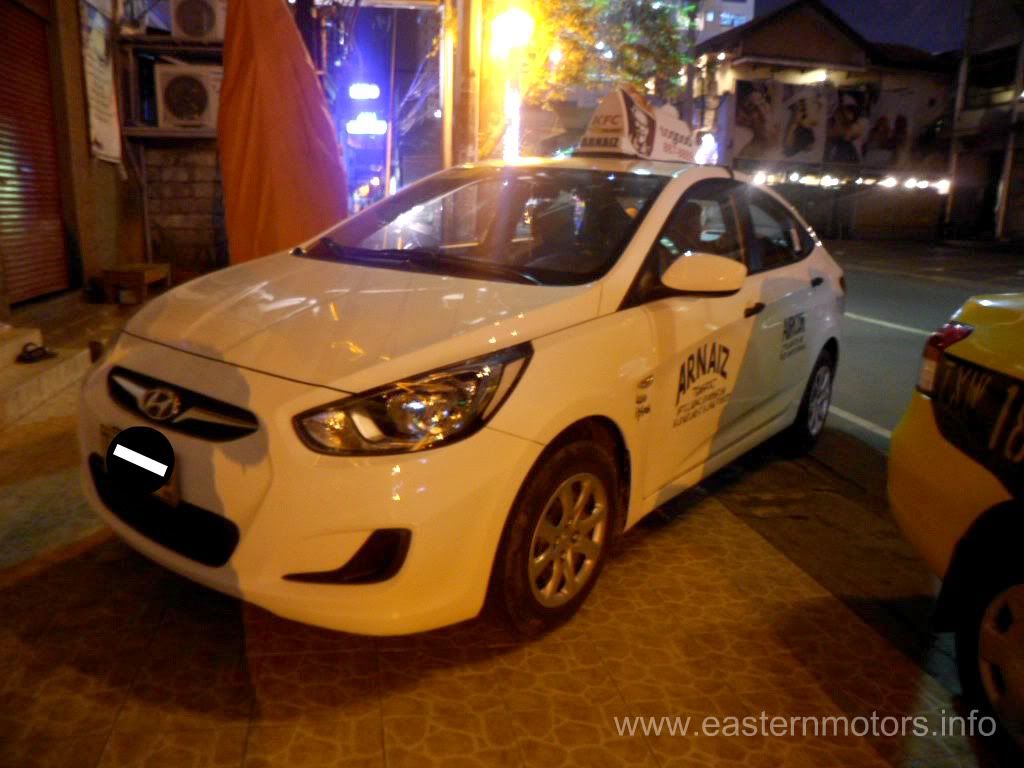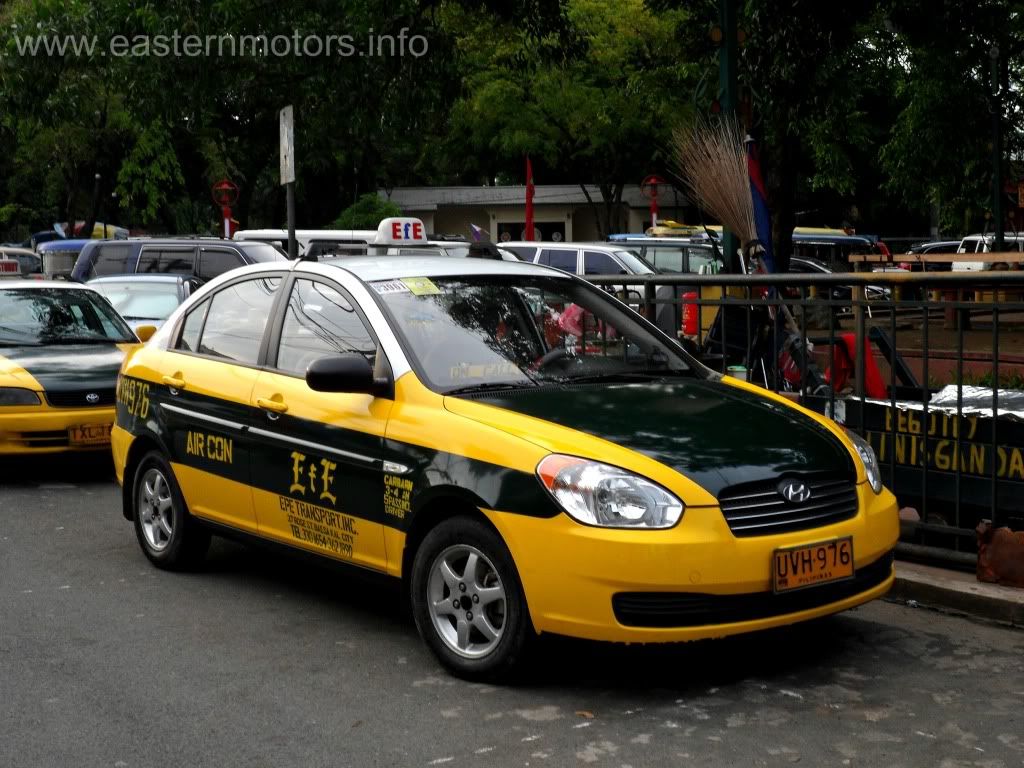 Since 2009 Hyundai Accent proved to be one of the most fuel-efficient cars in the transport business industry, especially in taxi and rent-a-car business, providing companies with a diesel-fed engines which other competitor or auto-manufacturer failed to provide here in the Philippines.
This 2011, Hyundai Motors yet again proved that their cars are very fuel-efficient with their All new Hyundai Sonata, research was done by J.D. Powers.
When I was along Malate just having a roadtrip, I accidentally spotted a different taxi parked along the road, it is not a Toyota Corolla Altis. I thought that was the All New 2011-2012 Hyundai Accent that was converted into a taxi; but, it bothers me that time because that is the all-new 2011-2012 Hyundai Accent taxi. So, what I did is turn back to that spot and take a look once again into that vehicle. To my suprise it was the all-new 2011-2012 Hyundai Accent taxi. I ask the folks around that area who is the driver of the taxi and ask him some questions about his ride, and also to take a picture of the said vehicle.
After taking a picture of the car, I asked the driver regarding the fuel-efficiency of the new Hyundai Accent; to my suprise, the driver told that the fuel-efficiency of the Hyundai Accent is the same with the Toyota Vios. Well, very impressive having an engine 1.4 displacement but with a fuel-consumption of a 1.3 J variant of Toyota, which is good for business and a perfect investment for those who will plan to change their old taxis, especially Toyota Corolla bigbodies with an LPG which valid until this year, mandated by the LTFRB or Land Transportation Franchising and Regulatory Board.
When I heard that to the driver; I realized now that, this car is also fuel-efficient and made a right choice.
If you are planning to go into a business and want to venture on taxis, I suggest that you might try the all-new 2011-2012 Hyundai Accent. For those interested to go into the business, find an old taxi like the Toyota Corolla with a taxi franchise which is valid until this year, and the operator will not continue that business; buy the taxi with the franchise, and transfer the franchise to the new vehicle. I think they sell cheaper and less hassle.