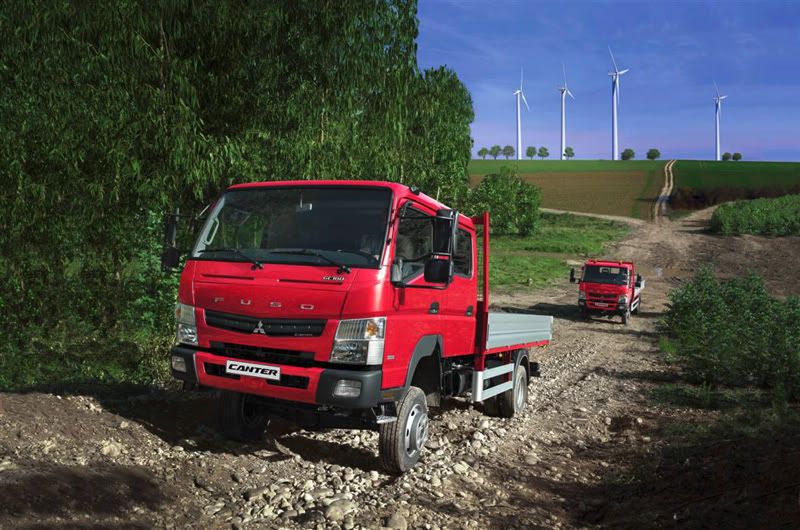 Daimler launches their newest workhorse in the market, the Fuso Canter 6C18 4x4 variant.
Ever since I saw the latest Fuso Canter here in our place I was impressed by its engine and the appearance; the only that lacking on this model is an option of a 4x4 which is a big help for those business who have transactions in remote areas or deliveries that will go through rough terrain to deliver goods.
The said vehicle will have an engine with a maximum horsepower of 175 horsepower in five-speed transmission and will be available in single and crewcab.
New feature of the 4x4 Canter is the enganged and disengaged of its all-wheel drive system for better fuel-mileage.
With the rugged design new system installed in the vehicle, this would another vehicle worth of the investment.