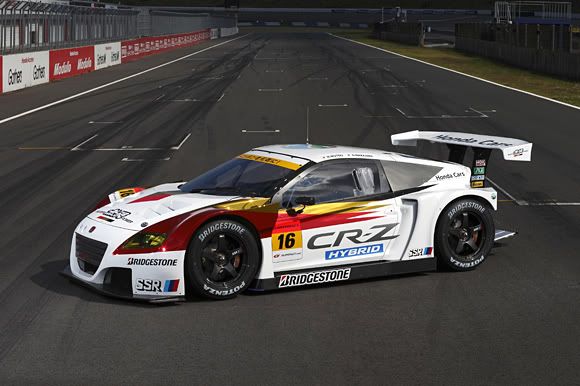 Since Toyota already started the Hybrid quest for their vehicles, Honda is also joining the hybrid bandwagon by announcing their support for Team Mugen - an auto tuner from Japan which is specializing on Honda vehicles.
Honda will provide support the tuners with a V6 twin-turbo 2.8 displacement engine, at the same time, they will provide a hybrid racing system which is exclusive for the team. This will be the sign that Honda are into the hybrid technology which Toyota did already with their GT500 Toyota Supra. The difference is that Honda will participate on the GT300 category.
Here are some of the images of the said hybrid vehicle.