Prices of fossil will never go down, so automakers investing big amount of money to their Research and Development for a better dependent and fuel-efficient engines.
Asia is one continent that has an abundant source of alternative fuel. Automakers that caters asian market launched impressive vehicle that doesn't require fossil-fuel as their source of power.
Last month, Toyota Thailand successfuly launched their Toyota Corolla Altis that has an E-85 standard or 15 percent of Ethanol blended to its conventional fuel, which is impressive because of the potential tweaking of its engine that will run on a hundred percent Ethanol in the future.
This month, Honda launched their arsenal which defiinitely Toyota will run down on their money by releasing their Honda City running on Compressed Natural Gas or CNG which Asia has an abundant supply.
The Honda City CNG will still offer an i-Vtec technology which is also available on their other vehicle that uses conventional fuel. Its ECu or computer box will be the one determine and at the same time calculate the amount of gas that will be supplied on the engine. This will be the first time that an automaker offers a technology straight from the factory - the ECU I mean, very common that there is a gadget that you need to determine and calculate the amount of gas that will supplied on the engine.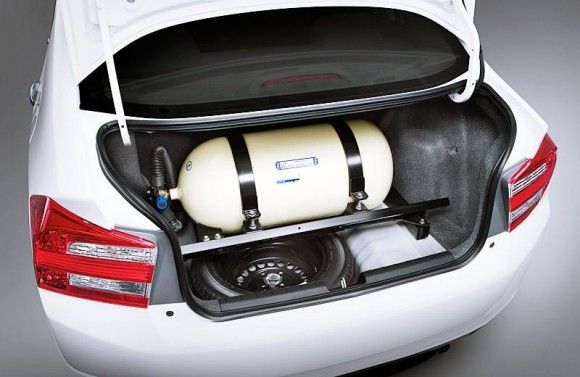 At the trunk of the vehicle, you will see the gas tank that will store the high-compressed gas that will power the engine. Materials used at its tank was made of high-quality steel that handle high-gas pressure and at the same time time it has a capacity of 65 liters that will passed on pipings that will endure high-pressure that will come from the storage.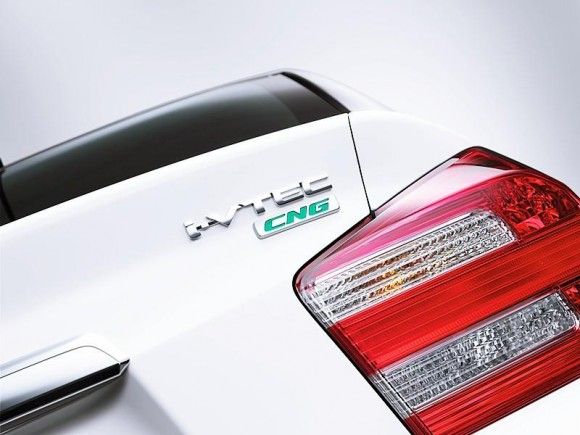 Of any case that CNG is unavailable, Honda City CNG is equipped with a system that it can use conventional fuel and other gases.
This is one of the most functional vehicles in the market that consumer will definitely be happy and driving will be more exciting.