Chrysler and SRT sent two customized 2012 Jeep Grand Cherokee at the Ferrari headquarters in Maranello Italy; the said vehicle will be tested by Ferrari's Formula 1 drivers Fernando Alonzo and Felipe Massa at the Fiorano circuit in Maranello, Italy.
The approach of Chrysler will be the introduction of the vehicle to the European market.
The said vehicle has this very apparent Ferrari touch; having that Ferrari Red colored to the vehicle, showing that this vehicle is built for speed as the supension setting and ride height where modified for race track in Europe.
The 2012 Jeep Grand Cherokee SRT 8 is equipped with the all-new 6.4-liter HEMI® V-8 engine with Fuel Saver technology that turns off four of the eight cylinders when full power is not required to ensure increased fuel economy with a horsepower of 470 horsepower and 630 Nm of torque.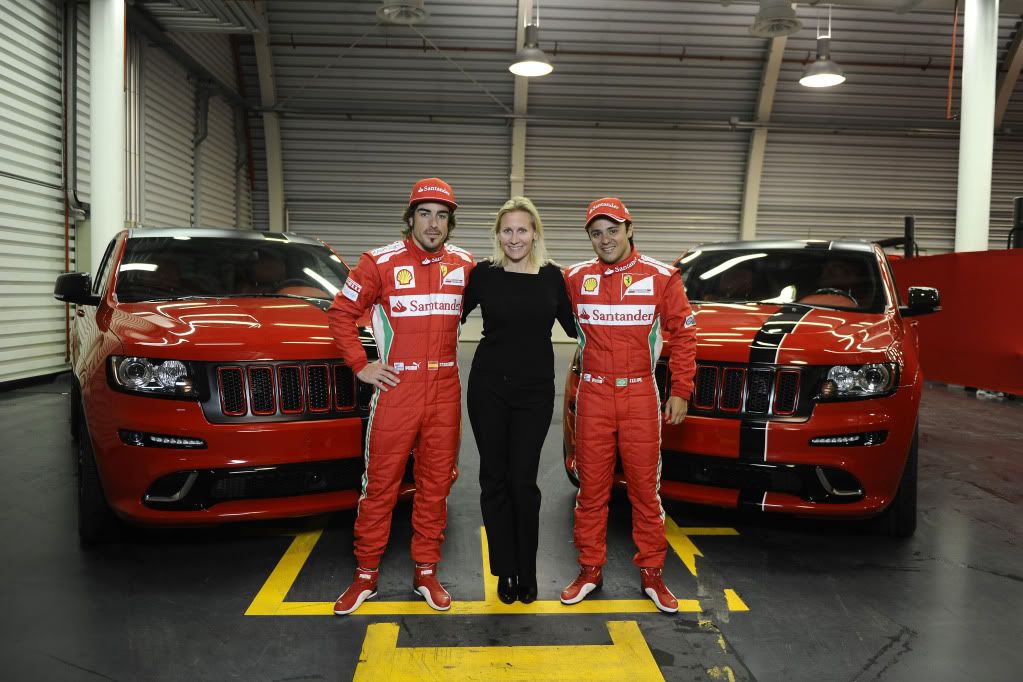 The said vehicle where handed by Beth Paretta, Director of Marketing and Operations – SRT Brand and Motorsports, Chrysler Group LLC.
Hope Chysler will officially post the verdict of the two driver about the behavior of the said vehicle.