One thing that I have high expectation in every car-show events is someone will exhibit a Hyundai Genesis, whether engine modded, clean detailed, or sound-setup. At the 2011 Manila Auto-Salon, I've spotted one and the only Hyundai Genesis that gone through a modification; they setup the audio system on this one.
If you look at the back, it is very apparent that this Hyundai Genesis is ment for sounds because the trunk has no extra space for grocery bags.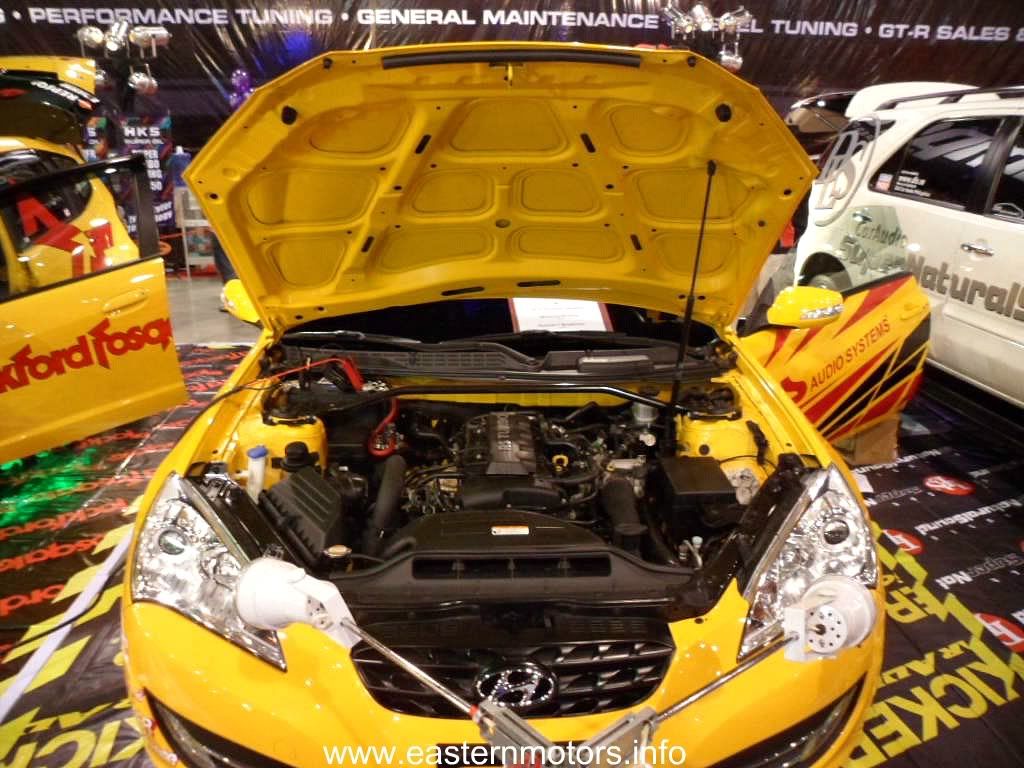 On the engine department, the owner of this car bought the turbo version as compared to other Hyundai Genesis owner of a natural-aspirated V6. A Rockford-Fosgate amplifier, JVC headunit, and Kicker Speakers was used on this car. That time, the staff of this exhibitor plays a track by Rihanna — Rude Boy. Factory rims was used on this car.
With the tremoring its bass at the floor, this setup would definitely a show-stopper or eye-catcher when you hit the road.